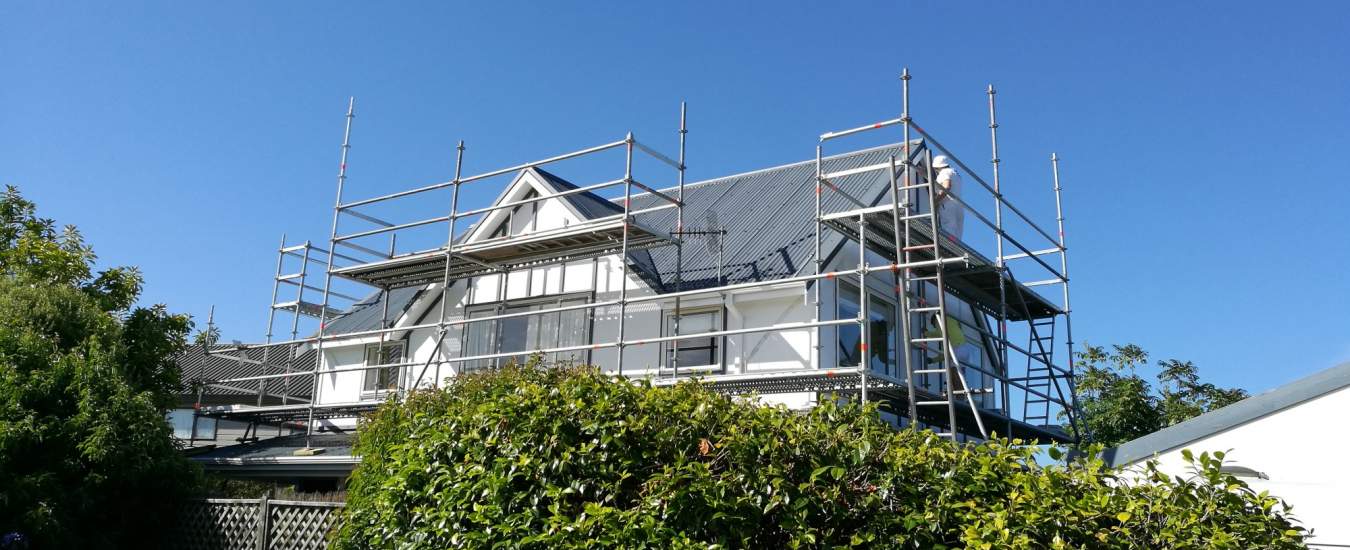 Exterior Painting
Exterior painting is done for a variety of reasons, and here at Hitchens Decorating we can help you take care of it all.
Exterior coatings are applied for both aesthetic and longevity purposes.
Your house your castle! We love our homes here in New Zealand, and Hitchens Decorating loves to help you protect your investment. Our home is often the largest investment of our lives. So, our philosophy is to get out into our community and help our fellow kiwis protect their investments.
With Hitchens Decorating as your professional and trade qualified Painter/Decorators, you will need not worry about a thing. From the conception of your exterior coating aspirations through to completion they will guide or project manage as needed.
We start with a full consult, including colours and appropriate coatings/and or membranes recommended, as per each individual exterior situation. Then a full exterior prep wash will be undertaken. From here we move in to prepping using the best premium primers, fillers and gap jointing compounds from all leading brands. With this all done we can coat your beloved asset to the finest standard, again with all leading manufacturing brands. Leaving your homes exterior wrapped in a full premium grade acrylic blanket.
All Hitchens Decorating sites are kept to a clean and tidy standard throughout the full process, with inspections throughout. We finish your beautiful home with a final walk around with you, and are proud to stamp our name to all work we do.
"We engaged Jeremy to paint the exterior of our home which is brick and timber. The result is stunning and we are extremely happy and satisfied with the job. Jeremy and his team are friendly, helpful and knowledgeable. We found the pricing to be competitive and Jeremy very obliging in committing to get this job completed within the time frame as agreed."
– Jason and Michelle Sanders